This was the main course for today's camping adventure. Anointed in extra-virgin olive oil, lightly salted and peppered, cooked to perfection* over charcoal. What a delightful meal for a fall evening** in the Valley of the Sun!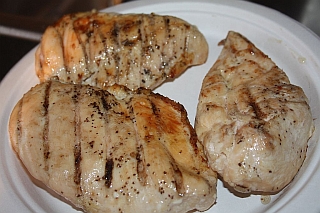 * Really moist and tender and tasty!
** 102° today, only 95° at dinner time.