Saturday: Chinese Lemon Chicken with carrots and rice.
Sunday: Beef tenderloin steaks served with a lettuce wedge and cauliflower au gratin.
Bonus Sunday Breakfast: Bacon, lettuce, avocado and tomato sandwiches with bloody Marys
Christmas Eve: Leftover cauliflower au gratin, penné and marinara with garlic toast and a shot of limoncello.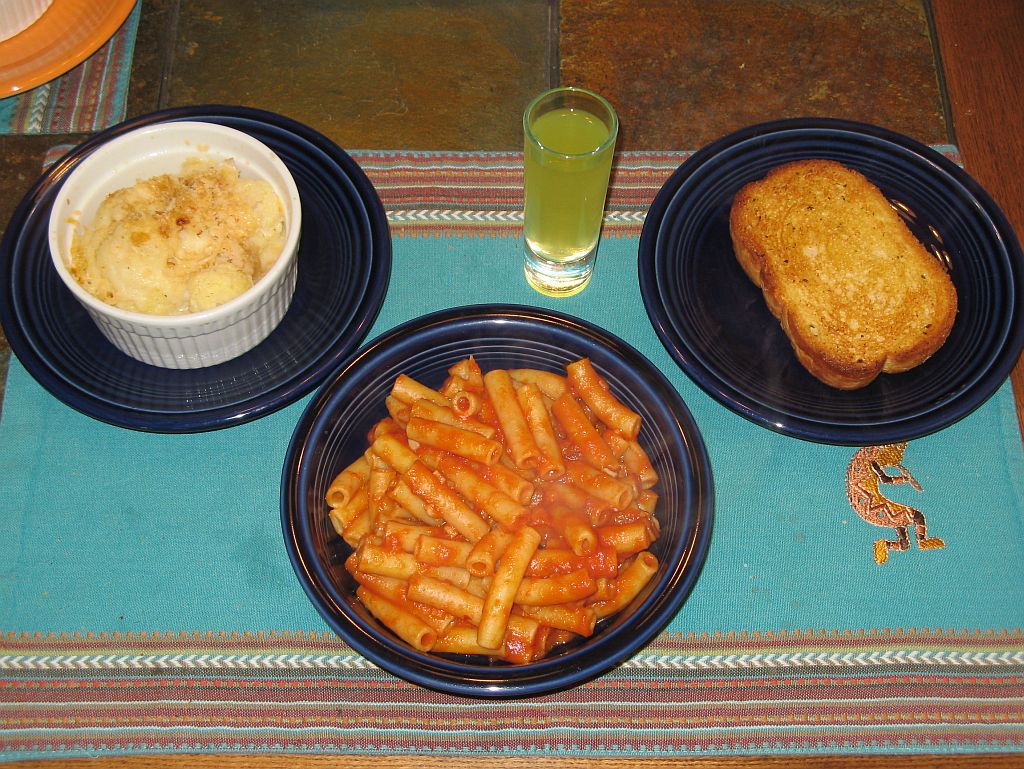 Christmas Breakfast: Biscuits 'n' gravy with bacon strips
Christmas Day: Roast Beast, stuffed potatoes and candied carrots.