We have the stuff for pasta e fagioli one day and a brisket to shred for tostadas, burritos or something like that.
Bonus Saturday Breakfast: Poached eggs over ham and toast topped with shredded white cheddar and tomatoes topped with cottage cheese. I know – cholesterol bombs but only once a week.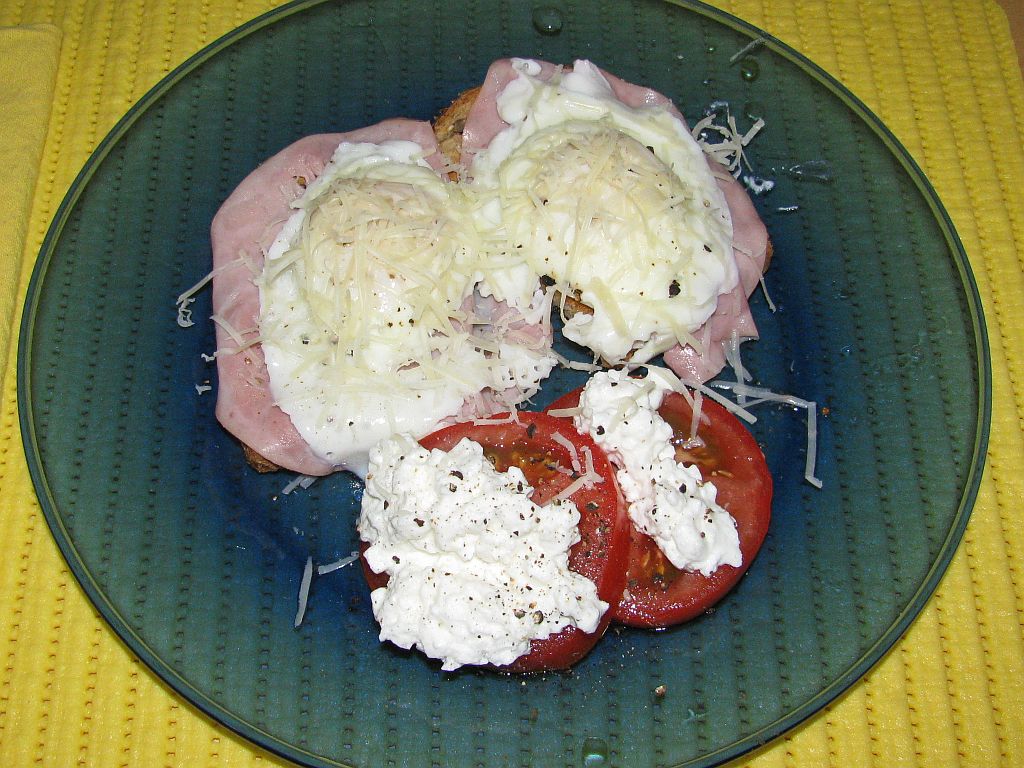 Saturday: Shredded beef soft tacos with cheese, lettuce, tomatoes and ranch dressing. Black beans and Mexican rice on the side.
Sunday: Pasta e fagioli with a nice, fresh, hot biscuit.