Pasta é Fajiole has been discussed.
Either grilled pork loin chops or pulled pork would be good since we have a lot of frozen pork loin on hand.
UPDATE: The weather will be too warm for soup, so we're exchanging the Pasta é Fajiole for Chicken Fried Steak made from beef tenderloin. The pork is still on, but will be in the form of tacos carnitas.
Saturday: Shredded pork soft tacos – cheddar, lettuce and tomatoes inside with salsa or ranch dressing.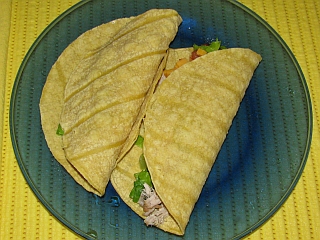 Sunday: Chicken fried steak made from beef tenderloin, broccoli, country-style green beans with bacon and mashed taters/gravy.
Sunday breakfast bonus: Cheddar/avocado/ham/tomato omelet.