Lookout Studio at Grand Canyon South Rim: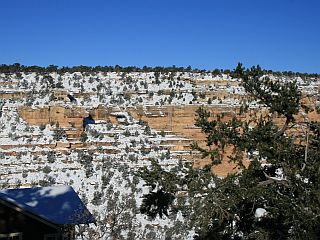 We had quite the winter adventure over the holidays. No food pictures available, but we ate pretty good on the road.
No pictures available for either of the following entries.
Saturday: Pasta with mozzarella-stuffed turkey meatballs.
Sunday: Romaine lettuce salad with hearty 15-bean soup.